October 2023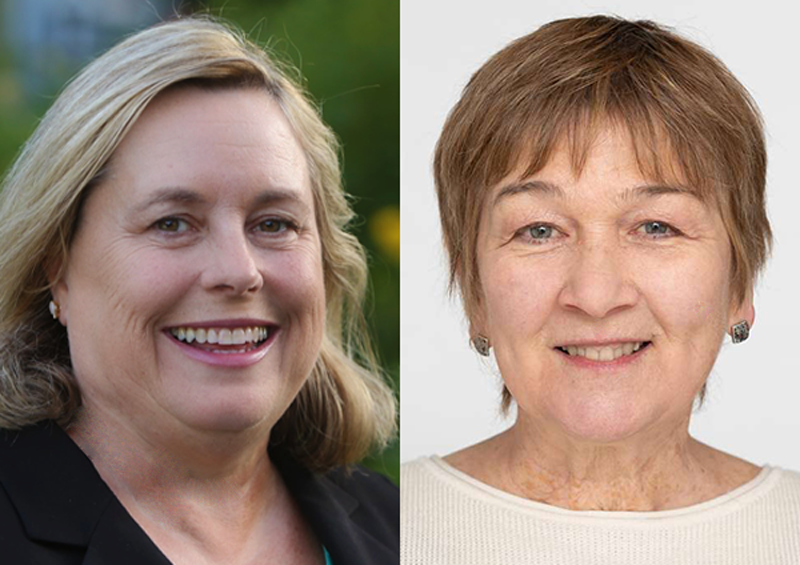 Has VCOD, MBTA Act and VC3 left you with more questions? Do you know the impact on Waban, on the city or the schools? Look no further. Come join us for a Q&A with two of the most knowledgeable people on the proposed zoning: Councilors Deb Crossley and Pam Wright. NOTE: 7:45 pm. on the Agenda
From her earlier work with the Zoning Reform Group in 2011 to the current VCOD, Architect Deb Crossley has been an advocate of the proposed zoning for over a decade. She is the chair of the Zoning and Planning Committee (ZAP).
Pam Wright has applied her skills as an engineer to examine all the aspects of the proposed zoning to understand and verify the range of implications. She is a member of the Zoning and Planning Committee. (ZAP)
The WAC will gather questions in advance to be answered and then open the floor to the public. Please send your questions to WabanAreaCouncil@newtonma.gov
This meeting will be live-streamed on our Facebook page in addition to zoom. Questions can be asked only by the participants at the Waban Library Center and not via Zoom. (see Zoom link below)
Regardless of how much you know about zoning, your response is critical, please take our survey.
Waban Area Council Agenda - October 2023
When:  Thursday, October 12, 2023, 7:30 pm
Where:  In person: Waban Library Center 1608 Beacon St., and livestream Zoom (link below) and Facebook
https://us02web.zoom.us/j/86847520630?pwd=aHVQN2g2VUoweVVqeUgxU0JSSStCQT09
Meeting ID: 868 4752 0630
Passcode: 700015
 
Meeting Agenda
I.  Opening (5')
            A.  Confirmation of quorum
            B.  Issues from the Waban community
II.  Substantive Topics (80')
            A.  WAC Survey on Village Center Overlay Districts (issued September 2023) - (10')
            B.  Village Center Rezoning discussion with Councilors Pam Wright and Deb Crossley - (70')
* Note: Councilor Crossley has a meeting in the Highlands which stops at 7:30. The start time for this discussion is approximately 7:45pm
III.  Administrative Items (5')  
            A.  Review & approval of Meeting Minutes
            B.  Treasurer's Report  
IV.  New Business (5')
Please note: Agenda order and discussion length are at the President's discretion.
For more information, subscribe to the Mayor's Update and to the Fig City News.
Click here to sign up for mailing from the Waban Improvement Society
Draft meeting minutes:
Waban Area Council (WAC) Community Meeting
October 12th, 2023 7:30pm
Prepared by Drake McCabe
Waban Area Councilors:
Rena Getz
Drake McCabe
Sallee Lipshutz
Chris Pitts
Isabelle Albeck
Sumukh Tendulkar
Dinah Bodkin
Community Members:
Attendance list attached

Issues from the community:
No issues presented
Zoning Conversation with Councilor Crossley and Councilor Wright:
The councilors discussed the new Village Center Overlay Districts and took questions from the audience about re-zoning Newton. The video is shown above.
Meeting Date:
Thursday, October 12, 2023 - 7:30pm