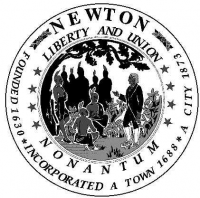 City of Newton
Settled in 1630, Newton, Massachusetts is a vibrant community comprised of 14 distinctive villages.
Located just outside of Boston, Newton is well respected for the quality of education, community life, exceptional homes, and beautiful open spaces. Newton has frequently been voted as one of the 10 best communities to live in.
With a population of about 80,000 residents and approximately 26,000 homes, the City also houses Boston College, Mount Ida College and Lasell College. Newton is also home to the Perkins School for the Blind. The Boston Marathon runs right through the City with Heartbreak Hill beginning next to City Hall. The Newton Free Library is well respected as one of the largest, most well equipped libraries in the Commonwealth.
By size the city is 18.3 square miles bordering the communities of Brookline, Brighton, Watertown, Waltham, Weston, Wellesley, Needham and West Roxbury. Newton also has east–west and north-south highway infrastructure with Routes 90 and 95 running through the city.
Newton City Hall, 1000 Commonwealth Ave, Newton Centre, MA 02459